It seems that no matter what he does, Rocco Siffredi always gets to have some pussy. This time the horny dude decided to go on a little vacation to the seaside and enjoy a relaxing weekend. But you know that women always seem to gravitate around this gentleman. Today he was approached by another pair of women that were just looking to have some casual sex with any random guy that they met. And such a happy coincidence to run into Rocco today too. Well our man doesn't want to disappoint, he aims to cater to the women's requests.
They spot him as he's just walking around and since he catches their eyes, the two women make their way to him and strike up a conversation. And as is drags on the two are getting more and more naughty with their words, until they flat out ask the guy to fuck them. And you know Rocco, he never turns down some free pussy when it just waltzes to him like that. In this case two pussies. Anyway, watch him fucking the two horny ladies today and enjoy the show. You just have to see them moan in pleasure as the big cock penetrates them balls deep. Enjoy this insane RoccoSiffredi update!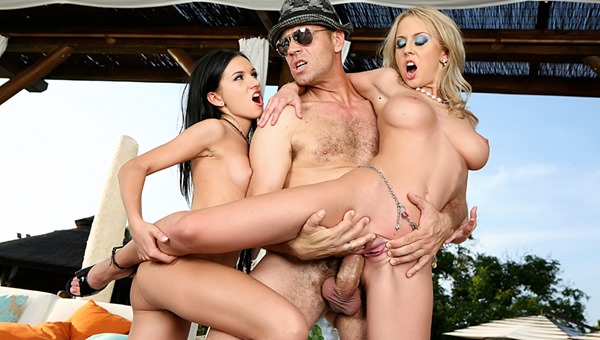 Watch here these sluts riding Rocco's hard cock!